ACT Aspire Links
The following is a list of resources for understanding your child's score.
ACT Aspire Improvement Ideas for Grade 3
ACT Aspire readiness levels are reported as Ready, Close or In Need of Support. Students in the Ready category have met the ACT Readiness Benchmark, and are on target for 50% or higher likelihood of college course success by grade 11. Students in the Close category scored below, but near the ACT Readiness Benchmark, considering the measurement error. These students should be able to achieve Ready by working harder through their areas of improvement throughout the year at home and in the classroom. Student in the In Need of Support category performed substantially below the ACT Readiness Benchmark and may need help through various interventions offered at Trace Crossings.
Here are a few places you can find help with ACT Aspire:
Story Builder for more practice
Online Reading Comprehension Practice
Math sites that will help with fluency:
Khan Academy - Gives practice plus example videos.
Math-Drills - Gives worksheets to practice on fluency.
K5Learning - Gives practice with word problems.
---
August
Getting things done, working with a team, and accomplishing goals all require obedience; they all require trusting someone to lead you. Remind your children: when you're asked to do something, and you're tempted to roll your eyes, ask yourself – can I trust this person? If so, your obedience is about more than following the rules, it's about treating others right and making a smart decision.
OBEDIENCE is trusting those who lead you by doing what you're asked to do.
English: August Newsletter
Espanol: Boletin de Agosto
---

September

How do kids show the people who trust them with things that they can be trusted with more? Here's the thing: over time, showing you can be responsible with something small will earn you the chance to be responsible with something bigger. So this month, give your kids opportunites to show responsiblity.
RESPONSIBILITY is proving you can be trusted with what's expected of you.



English: September Newsletter
Espanol: Boletin de Septimbre
September is Attendance Awareness Month.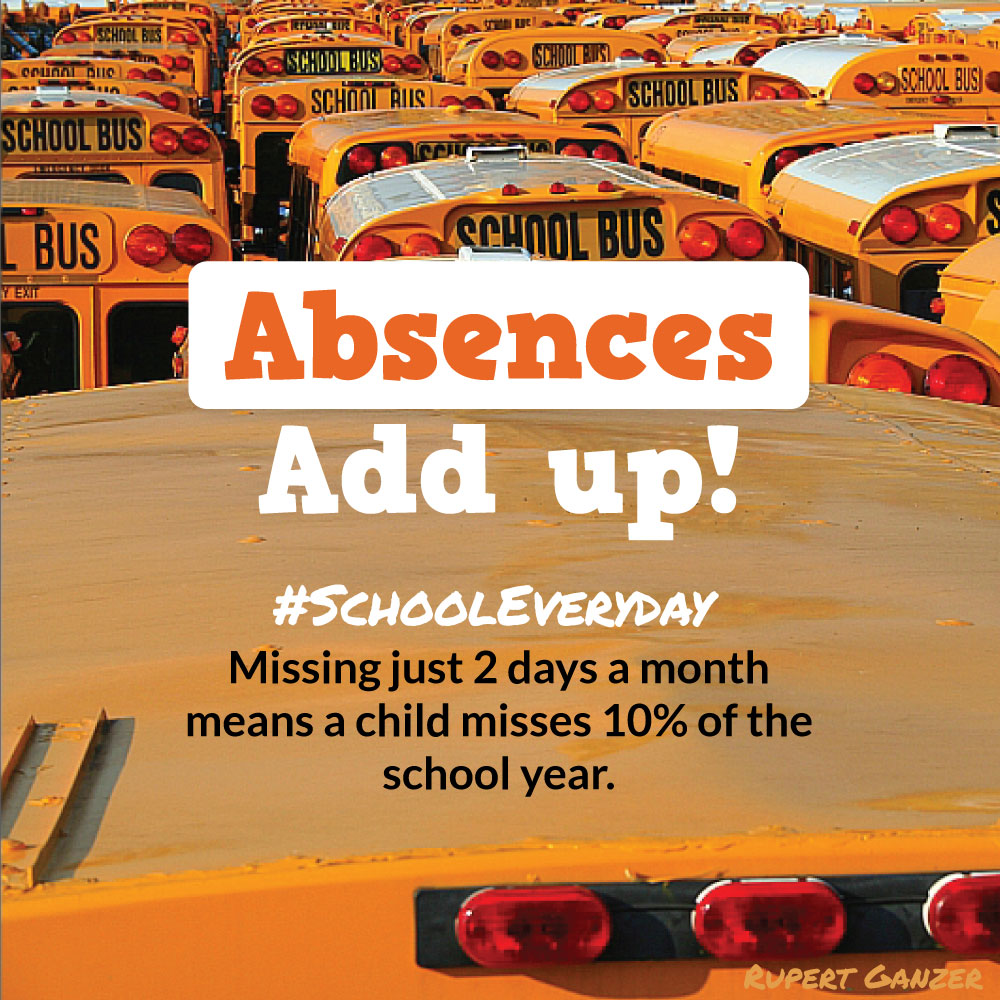 ---
October
We all get scared – in fact, being afraid helps to protect us. But courage works like a superpower that we've all got inside of us – once we tap into that power, we are able to step out, step in, or speak up in order to do what we know is right. And once we've taken that first step into being brave – the next step, and the one after that – become that much easier.
Courage is being brave enough to do what you should, even when you're afraid.
English: October Newsletter
Espanol: Boletin de Octubre
Red Ribbon Week is October 24-28. Click here for more information.
---
November
When you think of honor, you may think of an award. I mean, sure, everyone wants a trophy or a medal, but did you ever think that thanking your boss, hugging your mom, or obeying the rules are ways you can honor people in your life? so, parents..who is valualbe to you? And how can you let them know?
HONOR is letting someone know you see how valuable they really are.
English: November Newsletter
Espanol: Boletin de Noviembre
This month we will also be talking about community service . Below is the link for the community service form that students can turn in the last day of the nine weeks except for the 4th nine weeks, which will be announced.
---
December
This month we are focusing on bully prevention. Students learn skills that will help them when facing a bully, witnessing bullying behavior, and when they are participating in bullying behavior. Students also learn how to be better friends.
---
January
This month students are learning about ways to stay safe. We will be completing a series of lessons over the course of 4 weeks to meet the requirements for Erin's Law. Letters were sent home to give parents an opportunity to read about this unit along with the option to opt out of the lessons Students will complete lessons 1 - Ways to Stay Safe and 2 - The Always Ask First Rule during the first week. During the second week, students will complete lesson 3 - Safe and Unsafe Touches. The third week, students will complete lesson 4 - The Touching Rule. During the last week, students will complete lessons 5 - Practicing Staying Safe and lesson 6 - Reviewing Safety Skills.